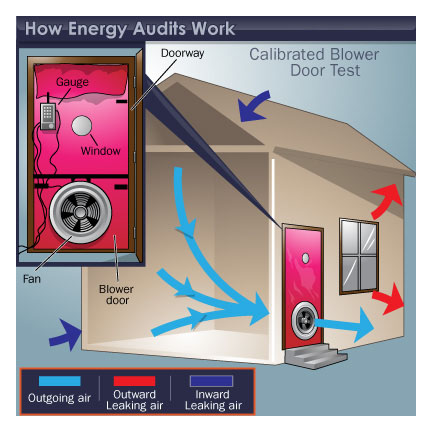 Clarke Electric offers a free energy audit/consultation for member-consumers. If you think your home has air leaks, we can perform a blower door test to find out where the air is leaking. Call (800) 362-2154 to schedule your audit today.
What is a Blower Door Test?
A blower door test helps determine a home's air tightness. Following the test, we can then figure out where to concentrate the efforts to make your home more efficient 
How Does a Blower Door Work?
A blower door is a powerful fan that mounts into the frame of an exterior door. The fan pulls air out of the house, lowering the air pressure inside. The higher outside air pressure then flows in through all unsealed cracks and openings. This allows us to see where the leaks are located.