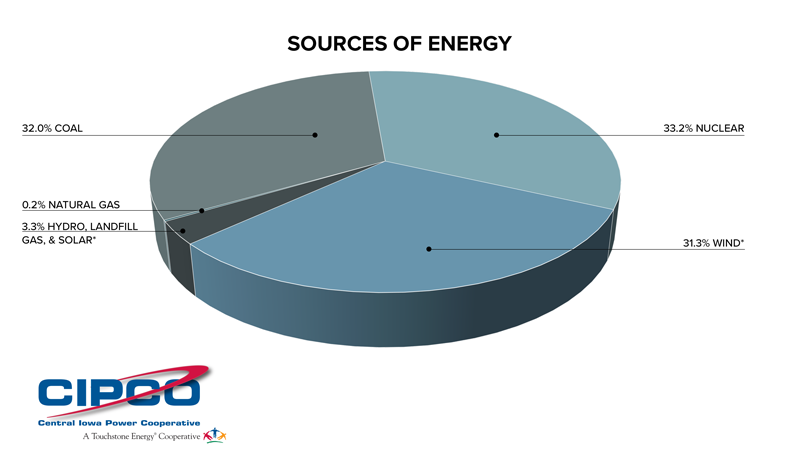 Note: 33.2% Nuclear: 2019 represents the last full year of operation for NextEra Energy Duane Arnold nuclear facility. 
* All or some of the renewable energy credits associated with this generation may
have been sold or may be sold in the future to other parties.

Click on the image below to view the Clarke Solar Farm Production Website.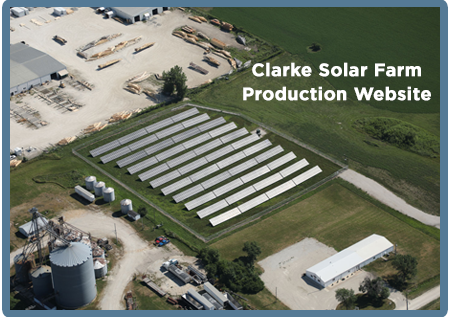 Watch the production of one of Iowa's first utility-scale solar farms! This site contains 1,296 solar panels
and generates approximately 514,160 kWh of electricity, enough to power up to 515 homes.
Clarke Electric Cooperative and our power provider, CIPCO, partnered on the project.